Adatree's Product Reference Data Solution enables Data Holders to securely share product data.

No integrations necessary.


Suitable for Data Holders across all industries, including banks, credit unions, energy companies, telcos and beyond.
MAKE PRODUCT REFERENCING EASY WITH OUR USER INTERFACE
Adatree's solution enables staff to create, update and authorise product reference data.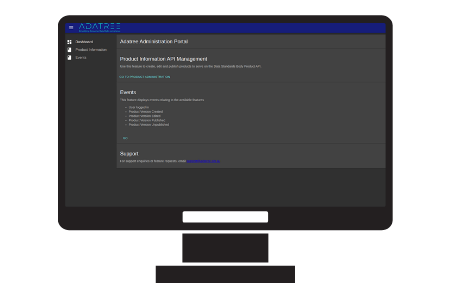 BENEFITS

OF ADATREE'S PRODUCT REFERENCE DATA SOLUTION:



Web application with intuitive interface: Intuitive solution for authorised staff to enter and update product information.

Ready in hours: Our solution can be deployed for your organisation quickly, ensuring that your staff can be trained and enter product data for a compliant API.

Cloud-based: No on-premise integrations or hosting. Hosted in the cloud for staff to access anywhere, anytime.

Flexible publishing: Schedule product or pricing changes immediately or ahead of time, so changes are updated to the API as soon as they need to be live

System agnostic: Works for any company, regardless of their internal platforms, CRM or other systems

Secure solution: Ensure only authorised staff have access to create, update or authorise changes

Future proofed: The Adatree team takes care of updates to industry standards, and we will work with your team to keep you updated.

Always supported: Initial and ongoing training of how to use the solution is included, covering future changes as well.

Built, hosted, deployed and tested by Adatree: Adatree takes care of all compliance requirements for Product Reference Data obligations. From formatting to error handling, our solution encompasses everything needed to comply.

Highly available: Our solution's uptime meets the regulatory requirements.